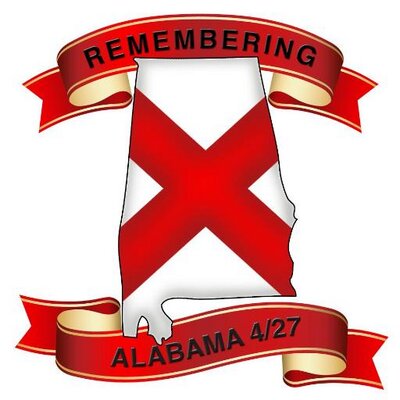 HUNTSVILLE, Ala. – The administrators and staff of TalkWeather.com have announced that they are bringing bring back an annual tradition of honoring the lives lost during the tragic region-wide tornado outbreak on April 27, 2011. On the first anniversary of the outbreak, a group of individuals came together to manually post the names of those lost on various social media platforms. In more recent years, the tribute had been skipped several times. "We believe it is important to honor those lives lost," said Wes Lyons an administrator of TalkWeather.com. "We are glad to be able to provide the technical resources needed to complete this effort and look forward to expanding in the future".
This year the event will once again return to social media via the Alabama 4/27 accounts on Twitter and Facebook. Starting around 4:30am on April 27, 2019, the names and a link for each individual will be posted every five minutes through midnight. You can follow along by liking and following the accounts below.
Twitter –
https://twitter.com/AL_427_Memorial
Facebook-
https://www.facebook.com/Alabama427/
"In the coming years, TalkWeather will provide a dedicated site to the annual remembrance event," stated Lyons. "We are asking family members to share information about their loved ones by e-mailing photos and memories to memorial@talkweather.com". The information provided will be included in the permanent memorial website in the coming years.
You can also access TalkWeather's April 27, 2011 archives on the forum at
https://talkweather.com/threads/severe-threat-april-26-27-2011.415/
About TalkWeather.com
TalkWeather.com is a weather forum bringing meteorologists and weather enthusiasts together to discuss all things weather. For more information about the forum, visit TalkWeather.com
For additional information about this event contact info@talkweather.com.