Earlier this month we celebrated the one year anniversary of the re-launch of TalkWeather with a brief State of the Forum post.  In that post, I made mention of new some new features that we are hoping to launch in the near future.  Today, I am pleased to announce the launch of one new member benefit that is just too good to pass up.
Storm Mapping WXPRO – Click here to register
In partnership with SDS Weather and longtime TW member Michael Phelps, we are pleased to bring you Storm Mapping WXPRO.  Storm Mapping provides an iOS and Android app as well as a web-based desktop application that allows you easily see what weather is nearby or around the country.  With the FREE standard access available to TalkWeather members, you get the following features: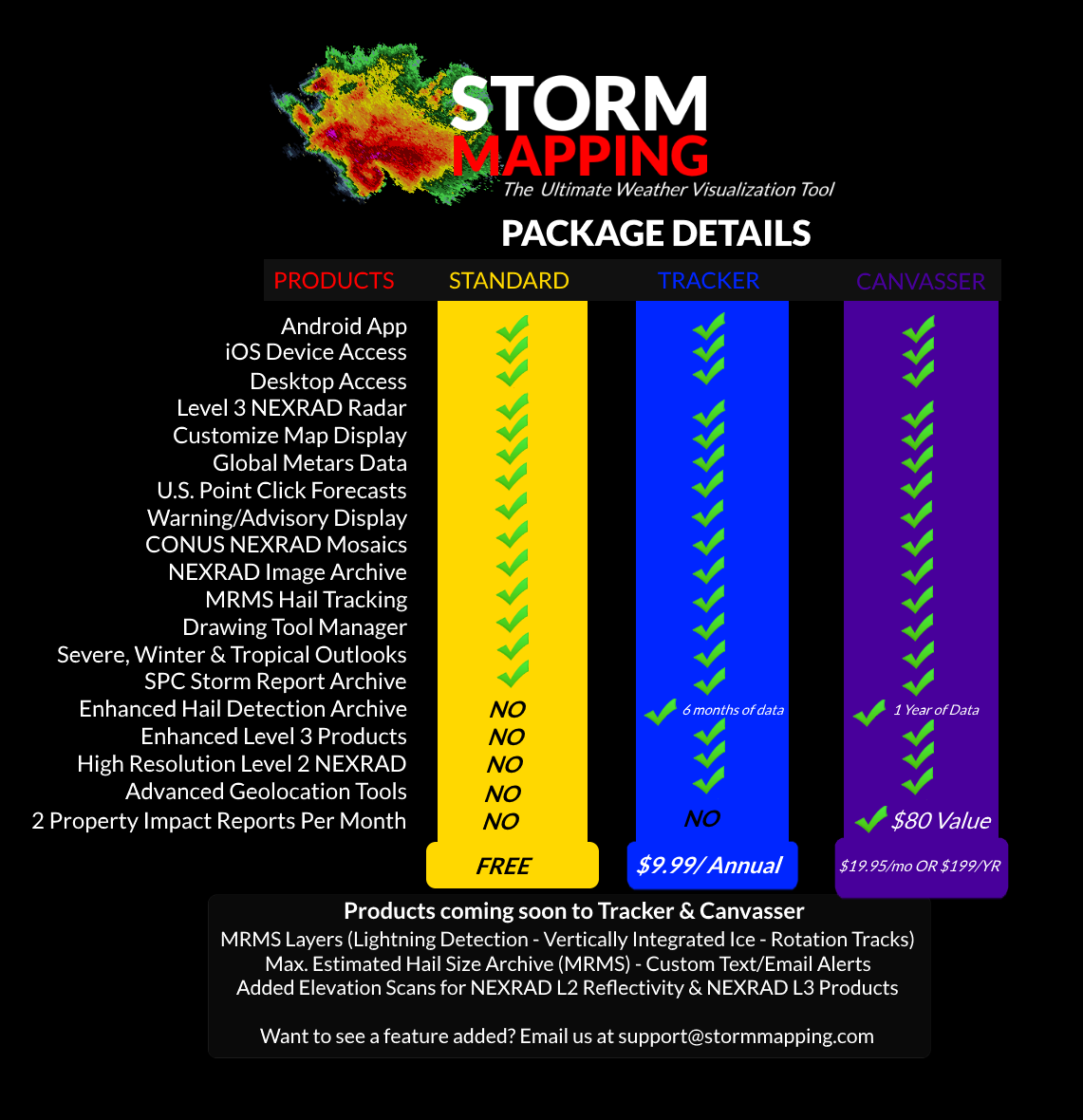 If you need access to even more information you can upgrade to the Tracker ($9.99 annual license) or Canvasser package ($19.95/mo or $199/yr) and get enhanced hail detection archives, enhanced Level 3 products, high-resolution Level 2 NEXRAD and advanced Geolocation tools all at the click of a mouse or tap of the app.
This partnership gives TalkWeather members access to some really great tools that will come in handy for the upcoming Spring severe weather season.  Take a moment and register for a FREE standard account today and consider purchasing an upgrade that will directly support TalkWeather's operations.